If you happen to travel in the northern part of Cebu, don't forget the best part of the trip – Food trip ta na, ala Northern Cebu!
1. Pintos
This is something for those who have a sweet tooth.
2. Masi
Delectable coin-sized meryenda with peanut butter filling. Yum, yum!
 3. Swaki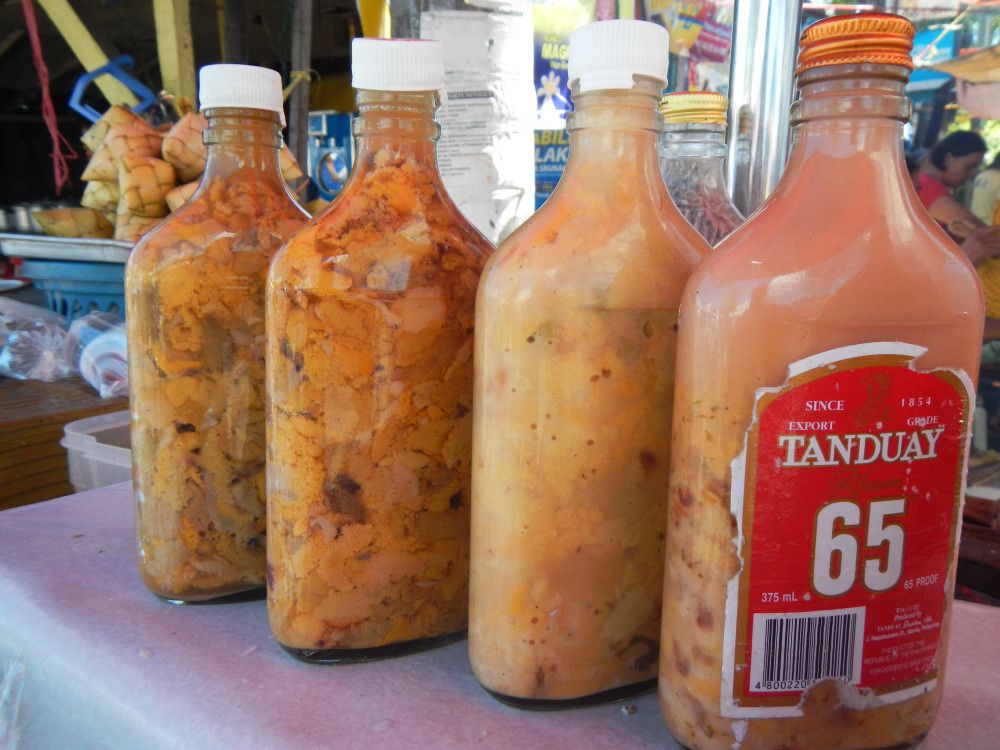 These are sea urchin entrails and guts in vinegar. Mapapa-OOMPHH ka sa sarap especially if paired with puso (rice wrapped in coconut leaves).
4. Galletas
Biscuits ye say? Try this proud Cebuano version of cookie biscuits. (TIP: Best if dunked in hot milk)
5. Rosquillos
Now this is the better than galletas! This is the best cookie in town.
6. Casajos
If you happen to visit Danao, you should try this steak which is similar to the Mexican "botanas" and Central America's "bocas".
7. Budbud kabog
This is not your typical suman because it's made of kabog (millet)! And guess what? It pairs best with sikwate (hot chocolate)!
8. Tinap-anan
Sinugba? Sus, try this one and you'll surely change the way you'll cook your fresh fish.
9. Kiseo
Who would thought that Cebuanos are also good in cheese making — only that we use the milk of carabaos. Tuo nimo para daro ra ang kabaw sa?
10. Bat
Dile ni kwaknit hah! Bat or balat is made of fresh sea cucumber plus vinegar, onion, garlic, ginger, salt and pepper. Voila, Cebuano BAT!
11. Masareal
Yummy sweet nibbles which are made from peanuts and sugar syrup. They also come in different shapes! How cool is that?
12. Danggit
And of course, our favorite bulad. Danggit pa more!
Which of those mentioned is your fave? Hmmm… Did we miss something on the list? Let us know in the comments!